Welcome to Java's Top Coffee!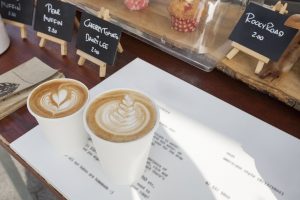 Hi everyone, I'm Javeria, but my friends all call me Java, and that includes you! My nickname is obviously based on my name, but it's also a real link to one of my big love in life – coffee! If you know me well, you know I've often got a cup in my hand, or at least on the desk nearby.
I've been meaning to start this site for years, but finally, after a couple of false starts, I'm finally knuckling down and getting on with it. I'm hoping that's half the battle won.
You can expect to hear from me regularly, with lots of information I've learned by playing with coffee makers, and also indulging myself with a lot of experimentation with coffee beans. There's a lot to learn, and I'm hoping a lot to share too. So while I'm a bit nervious about putting this all out there, I hope you enjoy the ride as much I will!
J x