New for the coffee stop is our range of light snacks, perfect for hungry bellies and quick eating out. Of course, you won't be rushing away with our friendly service and delicious food, washed down with the same perfect coffee you've come to love at Java's Top Coffee.
We've taken a lot of inspiration from different cultures in putting our menu together, and fellow coffee lover Johanna Marie from Momma Cuisine has been a big part of that inspiration.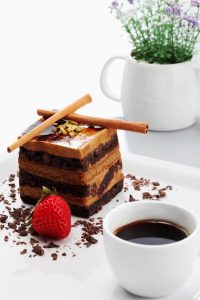 You'll find a number of her creations served on our menu, including our take on her amazing coffee dessert recipes – they're not to be missed!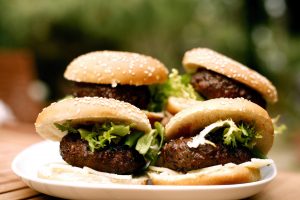 Next time you're with us, we'd love to know what you think. We've got some amazing salads if you're in the mood for a light lunch, and even some fantastic feasts if that's more your style, like the bulging burgers that are incredible popular right now with the construction team working at the apartment block down the road.
Whatever it is that you're looking for, the chances are we've got something to tantalize your tastebuds and harpoon your hunger.
All our ingredients are sourced as locally as possible, and where that's not an option we try hard to use sustainable suppliers. Isn't that just what you'd expect from Java's Top Coffee? We think so too!